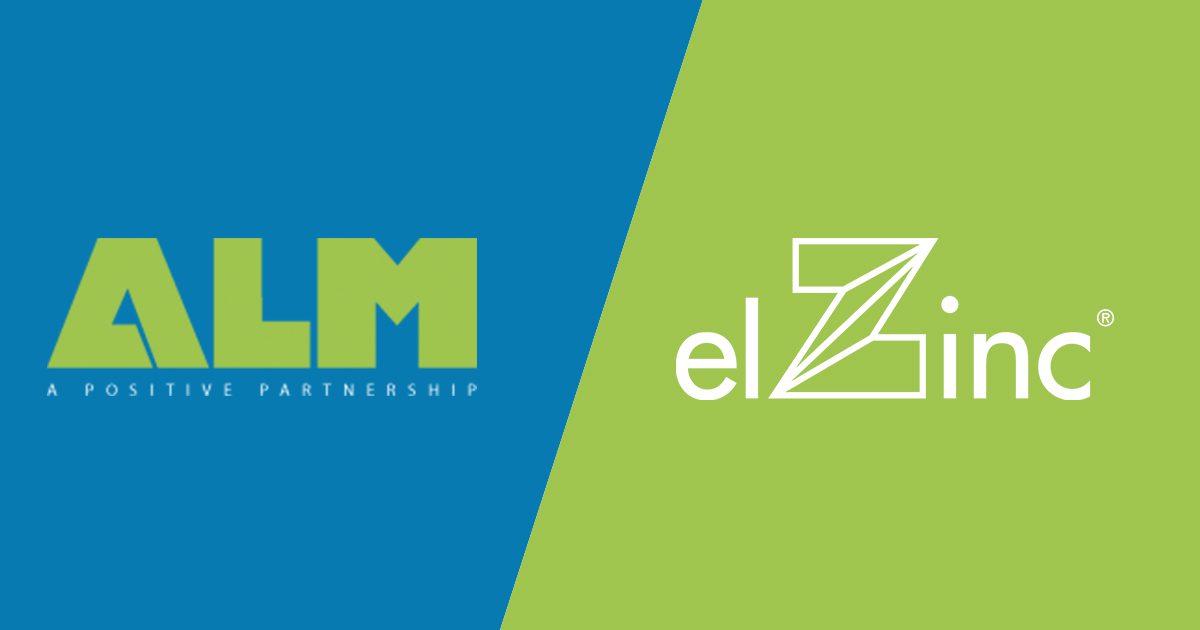 elZinc and ALM HM announce a new distribution partnership in the UK and Ireland
We are pleased to announce that our full range of roofing & cladding products are now available to purchase from Associated Lead Mills Hard Metals Division (ALMHM) who are based in the UK and Ireland.
ALMHM are market leaders in their field and are the largest supplier and stockist of hard metals and ancillary products that are used within the roofing & cladding industry.  For more details, please visit www.associatedlead.co.uk. Or www.almhm.ie
elZinc partnership with ALMHM will strengthen elZinc's presence in the UK and Ireland thanks to the excellent customer service and market knowledge that ALMHM are renowned for.
Produced under the brand name elZinc®, our zinc – copper – titanium alloy ensures a long-lasting, high quality solution for building envelopes, and is available in a wide range of attractive finishes:
elZinc Alkimi® : our range of grey finishes comprises elZinc Natural (the original titanium zinc fresh from the rolling mill) and our 5 pre-weathered finishes (elZinc Slate, elZinc Graphite, elZinc Oliva, elZinc Crystal and elZinc Lava). All our elZinc Alkimi range is guaranteed for life (for more details, please see our web page elzinc.co.uk ).
elZinc Rainbow® : our range of coloured architectural zinc available in 6 standard warm and attractive finishes – red, blue, green, black, gold and brown.
To design and build big, we can produce our complete range of finishes up to a maximum width of 1340mm and up to 2,5mm thick.
elZinc – Designing for life
Established in 2006, Asturiana de Laminados, S.A. – under the brand name elZinc® – has become one of the 3 largest producers of architectural rolled zinc with a presence in more than 50 countries. Technological leaders, we committed ourselves to innovation and excellence from our very beginnings. Our success is founded upon a constant strive to improve and satisfy the market´s most demanding requirements. Thanks to the work carried out in R&D&I, our wide range of roofing and cladding products and finishes will continue to grow. On the new agreement with ALM HM (UK+IRL) Macario Fernández García, Sales Director at elZinc says "the new agreement with ALM will allow us to access parts of the market that have been out of reach to us thus far, and that, combined with their distribution network and great training facilities makes this an important step for elZinc in the UK and Irish zinc roofing markets"