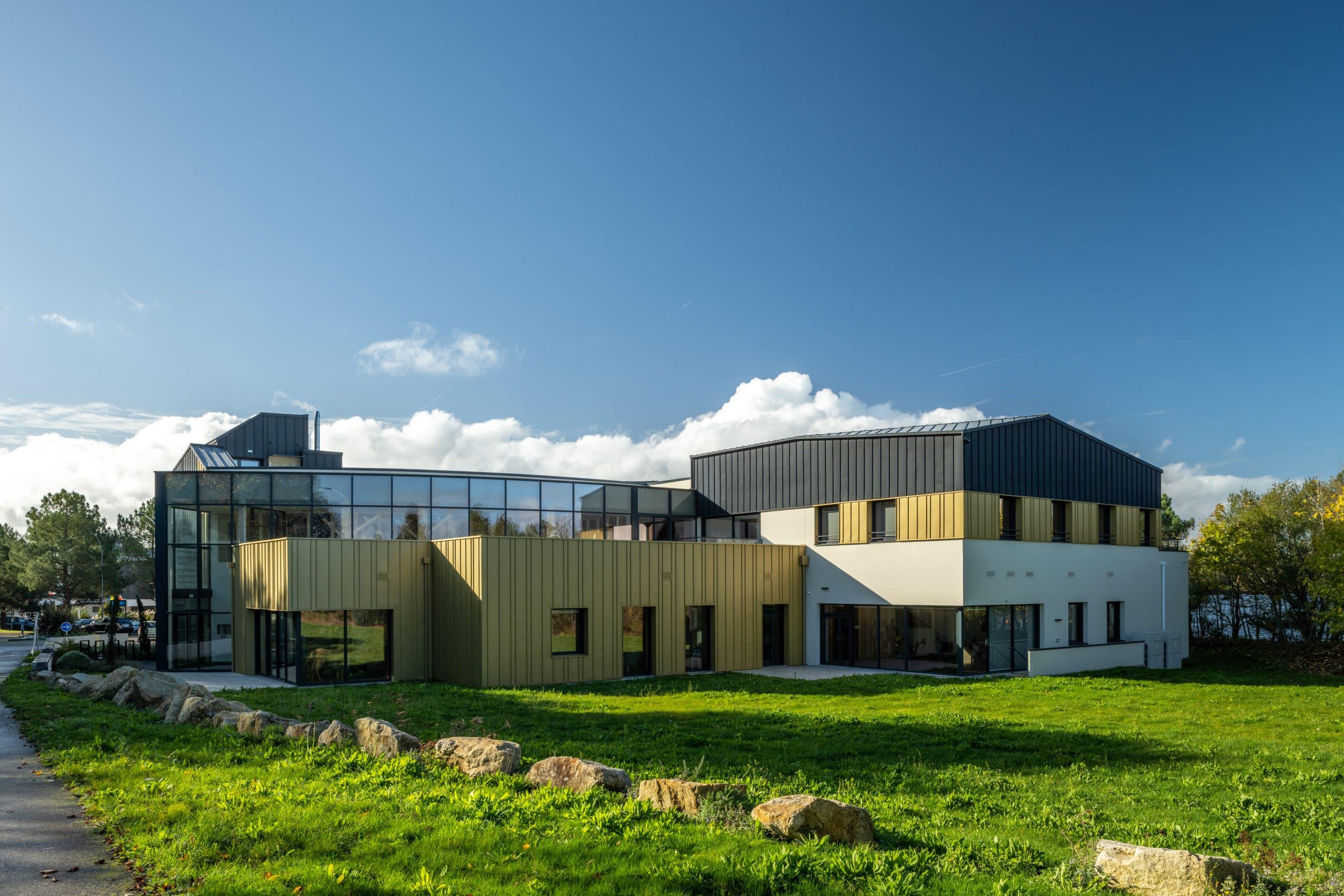 Casi di Studio: Séquoia Wellness Centre
Right on the banks of the river Ter, just a few minutes from the centre of Lorient and the coast at Larmor-Plage (France), the Séquoia Wellness Centre offers a complete wellness experience in an oasis of nature and serenity.
To clad the building, the owners and the architects chose zinc, specifically elZinc Graphite®, a pre-patinated zinc with an almost black finish,together with a golden shade from the elZinc Rainbow® range. "The aim is to take into account the environment, both practically and aesthetically," underlines Philippe Orst, the centre's director. The striking yet soothing combination of the various materials selected (glass, zinc) and the tones used (gold and black) evoke sophistication, serenity and a graceful ensemble with the natural surroundings of the Séquoia Centre's privileged setting
elZinc – Designing for life
Asturiana de Laminados, S.A. was established in 2006 and is the third largest producer of rolled zinc in the world.
Distributed under the trade name elZinc®, the rolled zinc-titanium alloy strictly complies with the EN988 standard, which is the reference specification for flat rolled products for the building industry.
Using the latest technology, we have rapidly developed a wide range of products and surface finishes for roofing and cladding that can now be found in over 50 countries.
Thanks to the activity of our Research & Development Centre, we are constantly improving our products and working on new materials, in order to offer ever more innovative and efficient solutions.