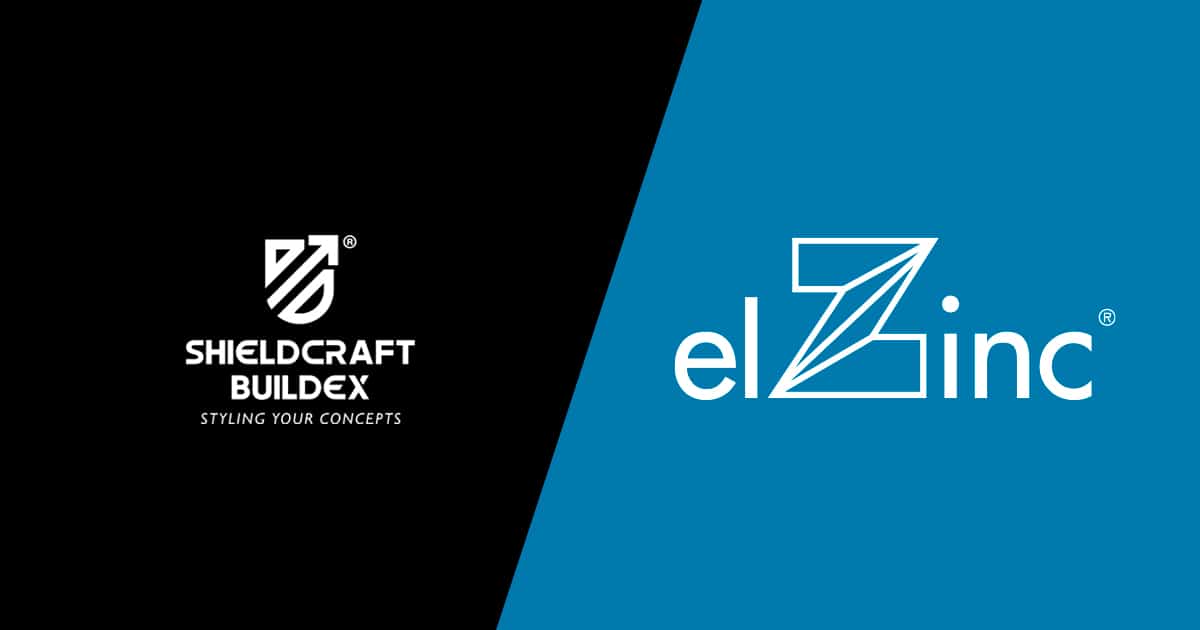 elZinc and Shieldcraft®Buildex announce a new partnership in India
At elZinc we are pleased to announce that our full range of roofing & cladding zinc products are now available to purchase from Shieldcraft®Buildex (Katariya India group) based in India.
Thanks to its extensive distribution network throughout the country, Shieldcraft® Buildex continually promotes zinc in architecture and distributes our wide range of zinc products and solutions used within the roofing and cladding industry to every corner of India.
elZinc´s partnership with Shieldcraft®Buildex will strengthen elZinc's presence in India thanks to the excellent market knowledge that Shieldcraft®Buildex is renowned for.
Produced under the brand name elZinc®, our zinc – copper – titanium alloy ensures a long-lasting, high quality solution for building envelopes, and is available in a wide range of attractive finishes:
elZinc Alkimi® : our range of grey finishes comprises elZinc Natural (the original titanium zinc fresh from the rolling mill) and our 5 pre-weathered finishes (elZinc Slate, elZinc Graphite, elZinc Oliva, elZinc Crystal and elZinc Lava).
elZinc Rainbow® : our range of coloured architectural zinc available in 6 standard warm and attractive finishes – red, blue, green, black, gold and brown.
To design and build BIG, we can produce our complete range of finishes up to a maximum width of 1340mm and up to 2,5mm thick.
elZinc – Designing for life
Asturiana de Laminados, S.A. was established in 2006 and is the third largest producer of rolled zinc in the world.
Distributed under the trade name elZinc®, the rolled zinc-titanium alloy strictly complies with the EN988 standard, which is the reference specification for flat rolled products for the building industry.
Using the latest technology, we have rapidly developed a wide range of products and surface finishes for roofing and cladding that can now be found in over 50 countries.
Thanks to the activity of our Research & Development Centre, we are constantly improving our products and working on new materials, in order to offer ever more innovative and efficient solutions.