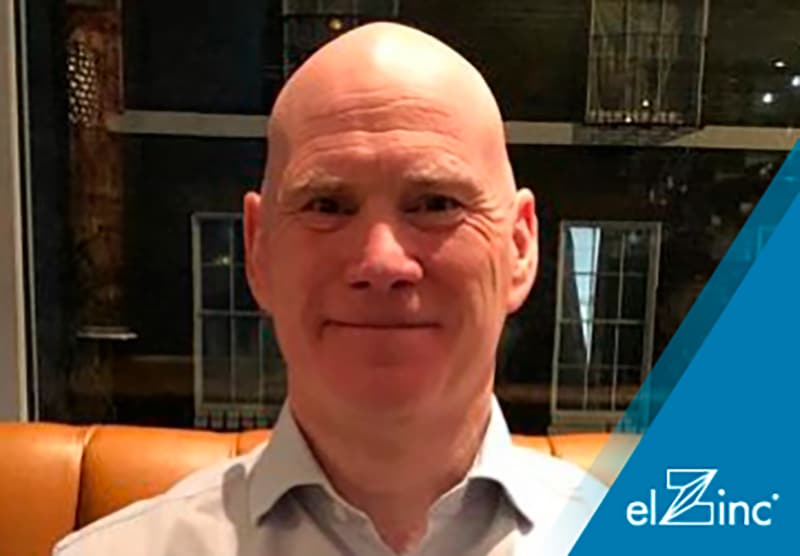 elZinc names Graeme Bell as Specification Sales Manager for the UK and Ireland
After more than 10 years of presence in the UK market, the elZinc brand has established itself as an essential reference in the zinc sector thanks to the high quality of its products and its wide range of finishes.
As part of our development strategy, we are proud to announce that Graeme Bell has joined the team as a Specification Sales Manager for the UK and Ireland. Graeme will be responsible for specification sales and technical support to architects, CPD presentations and generally developing the brand awareness amongst the architectural community in the UK and Ireland.
With more than 20 years expertise in the roofing and metal cladding industry, Graeme worked in several leading companies in the sector as responsible for different metal products sales to Building and Construction markets, selling to Specifiers, Manufacturers and Installers.
"Graeme is an experienced Specification Sales Manager in metal products for architectural applications such as facades and roofing. He brings a wealth of experience and knowledge of the area. We are excited to add a professional of Graeme's caliber to elZinc and believe he will prove a strong addition to our team," said Macario F. Garcia, our General Sales Director.
Graeme Bell contact data :
– Phone : +44 7933171956
elZinc – Designing for life
Asturiana de Laminados, S.A. was established in 2006 and is the third largest producer of rolled zinc in the world.
Distributed under the trade name elZinc®, the rolled zinc-titanium alloy strictly complies with the EN988 standard, which is the reference specification for flat rolled products for the building industry.
Using the latest technology, we have rapidly developed a wide range of products and surface finishes for roofing and cladding that can now be found in over 50 countries.
Thanks to the activity of our Research & Development Centre, we are constantly improving our products and working on new materials, in order to offer ever more innovative and efficient solutions.